Why use EZID?
Identify your data early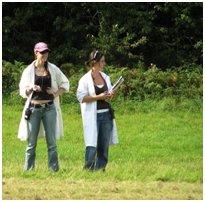 You do data-intensive research and write papers based on it.
You want to cite the dataset right now even though you haven't yet found a permanent "home" for the data. (It's still on your desktop.)
Or, maybe you don't even have any data yet. You can get a preservation-ready identifier, such as an ARK or a DOI, right now with EZID that you can use in your paper.
When your paper is published and you move and the clickable reference will still work.
When the paper begins to get cited by others, even if you move the data again, as long as you update the metadata again, the citation reference will always work!
Store your data anywhere
You are part of a research team studying language change.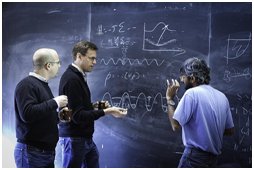 You work with a regional digital humanities research center where a data federation is hosted. The center's data services harvest metadata from your database.
Right now, your database is stored on your departmental web server, but the server is getting old, and your chairman has announced that the department is considering moving all data storage to "cloud storage."
You can use the EZID services to register an ARK or DOI now and circulate that clickable address to your colleagues and to the entire data federation.
When your department completes its transition to the cloud, you use EZID again to update the location details so that citations linking to your database continue to work perfectly.
Move your data easily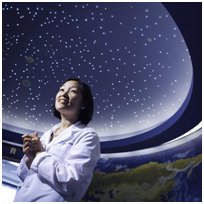 You are an astro-physicist researcher/educator who has published extensively in the field.
You use the EZID services to assign ARKs and DOIs to your work, the datasets that accompany and inform your published articles.
It happens that you are planning an exit strategy to go into research full time in private industry, with a firm that has made you a generous offer. And, you expect to move your datasets with you.
You use the EZID services again to update the location details, and there is no interruption of access to your data via the original identifiers.
Meet funding requirements
You have received a research grant from the National Science Foundation.
As part of your grant requirements, you must submit a formal data management plan. The data management plan will save you time and resources in the long run and ensure that your data will be usable in the future.
A key component of the plan is naming and organizing your files, and EZID services can help you. Register your files with EZID from the beginning.
As your work progresses, if you need to move your files, as long as you update the metadata, the citations referencing your data will continue to work.